Relentlessly
Pursuing
Possibilities
for every person with disabilities through
every phase of life
Relentlessly
Pursuing
Possibilities
for every person with disabilities through
every phase of life
Formerly Rehabilitation Institute of Southern California
Explore
At Reimagine, we believe everyone has the right to explore new horizons, learn new skills and realize happier, more successful futures. We champion big dreams and new choices for our participants—from on-site activities that awaken the senses to classes at local community colleges—the possibilities are many.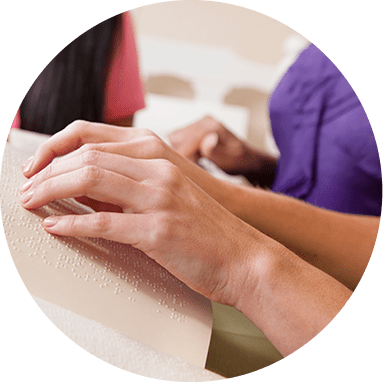 "I was born blind and doctors told me I'd never read. But I love learning, so I took the classes that were suggested to me and became a mentor. Today, I teach a weekly Phonics class to my peers."
– Melissa, Age 37, Reimagine San Clemente Campus
Discover
At Reimagine, we open doors to new possibilities throughout the lifespan. We see the potential of every person and create unique paths to learning that teach, challenge and support every participant to discover themselves, expand their world and find their rightful place in it.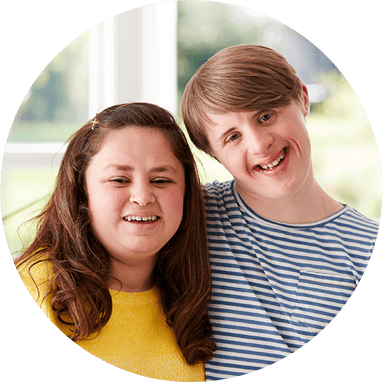 "My speech therapist really helped me to get the words out that I was thinking in my head but was having trouble saying. I never had many friends before, now I can talk with everybody."
– Kawana, 44, Reimagine Fullerton Campus
Experience
How do you know what you like if you've never tried it? Our staff are experts in developing innovative experiences that are educational, culturally enriching and socially engaging. Whether on-campus or out in the community, we believe in the transformative power of new experiences to foster confidence, build connections and create a lasting sense of possibilities throughout life.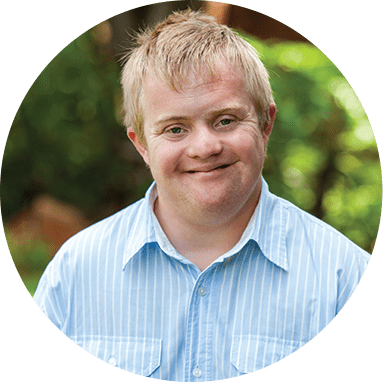 "I like trying new things. That's how I learned about OC Animal Care. Today I'm a volunteer at the shelter and it's great—especially the dogs; they're my favorite."
– Eric, Reimagine Orange Campus
Your gift will help us open worlds of possibilities for more people in safe, inclusive, educational spaces.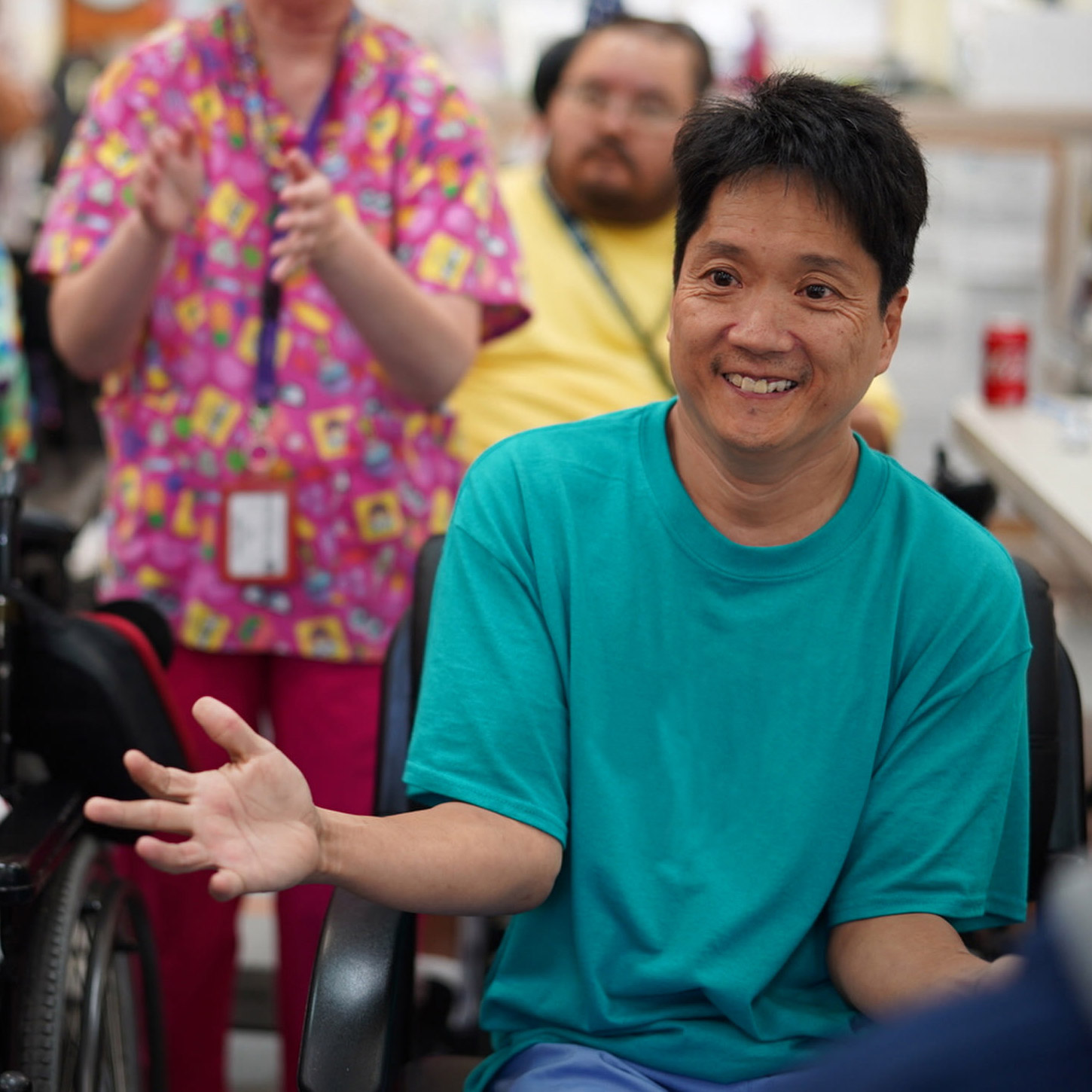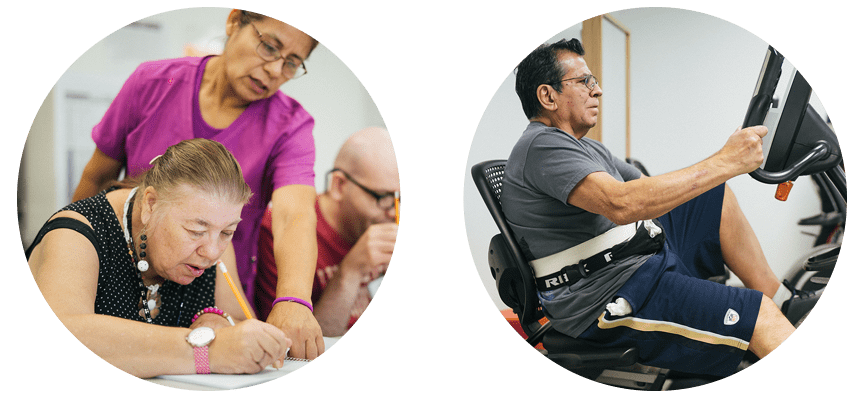 Our programs are designed to create opportunities for life long growth and personal enrichment.
Through education, workforce development, health and wellness and child development, we are passionate about unlocking every possibility for every person to thrive.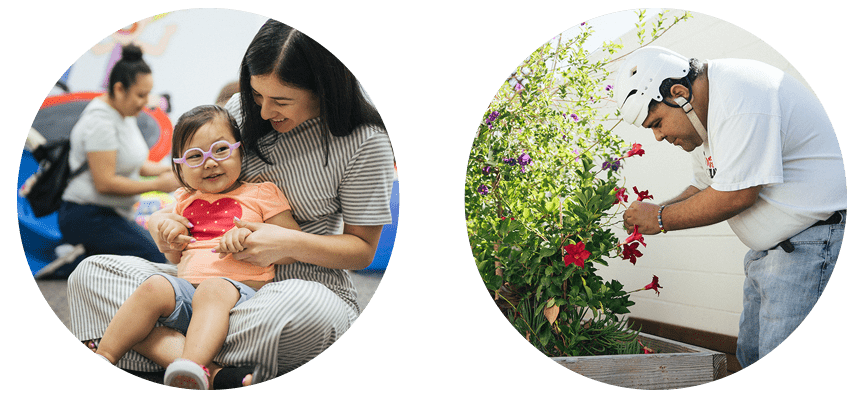 You can make a difference in the lives of others.
Reimagine welcomes community partners in education, healthcare and employment, as well as support from volunteers and gifts from individual and business donors. With your help, we can continue to pursue all possibilities for Orange County children, adults and seniors.
Reimagine
Fullerton Campus
130 Laguna Rd.,
Fullerton, CA 92835
Phone: (714) 680-6060
Fax: (714) 871-3640
Monday – Friday,
7:30am – 4:00pm
1800 E. La Veta Avenue
Orange, CA 92866
Phone: (714) 633-7400
Fax: (714) 633-0738
Monday – Friday,
7:30am – 4:00pm
Reimagine
San Clemente Campus
2021 Calle Frontera
San Clemente, CA 92673
Phone: (949) 498-7671
Fax: (949) 361-3361
Monday – Friday,
7:30am – 4:00pm
January 04, 2021
As we continue to track with local, state, and federal messaging, it's become clear that Reimagine will need to continue the suspension of on-site services through February 12, 2021.  
Our virtual and Children's programs will continue to operate as they are.  Our San Clemente campus will be closed until further notice for onsite therapy services. Additionally, CBAS appointment-based services will be limited in Orange and Fullerton. Please contact your social worker or Nurse should you need to schedule a therapy appointment. 
During this extended period of closure, we again ask that our participants not to show-up to any of the Reimagine locations (Fullerton, Orange and San Clemente) (Children excluded). 
We will continue to evaluate the ever-changing situation during these next weeks. We will be in touch with you by Monday, February 8, 2021 for a status update as to when we will be resuming our regular on-site services. During that time, should you have any questions, Administration will be working remotely and will be able to respond to any email questions you may have. 
Please forward your questions to info@reimagineoc.org.  We will get back to you in a timely manner. 
We apologize for any inconvenience this has caused and we hope you are following all precautions to stay healthy! 


Dr. Glenn Motola